* We are currently full and not accepting any new enrolments. Check back here in future.
We provide the same quality tuition that you would expect of in-person lessons, but we slot into your busy schedule so you can take private lessons from home, when it suits you! We've even witnessed students learning 6x faster via our video-transfer method and believe this style of learning is actually more effective than in-person or Zoom lessons. But don't take our word for it. Read reviews from our students below, to hear what they think.
Paul Ferguson
Amy is such a personable tutor, and being online accomodates my busy schedule so that I'm able to dip into a bit of practice when it suits me, as well as re-watch feedback videos to recall certain points. The style of learning is very much geared to your individual preferences and the material used is definitley interesting and engaging. Considering that I've not previously played an instrument, I'm suprised by how much progress I've managed to achieve in such a short space of time, which I feel is down to the flexible nature of VPA as well as the encouraging and supportive environment that VPA provides. Throughout life, learning piano has always felt like a bit of a fantasy, but now it's actually happening and I couldn't be more grateful.
Dan Savidge
I have found Virtual Piano Academy to be an incredible experience. From the initial consultation, Amy got exactly where I was with my piano playing, and the first lesson was pitched perfectly. Amy's teaching manner is warm and enthusiastic, and her feedback is constructive and encouraging. The fact that we are on opposite sides of the globe hasn't mattered at all. The exchange of practice videos is incredibly easy to do, and works so well. I cannot recommend VPA highly enough.
Easy E
I feel very privileged to learn through the Virtual Piano Academy. It has been an amazing experience so far. Lessons have been targeted to my specific experience and interest. The format of lesson delivery is excellent and suits a busy schedule. Highly recommend.
Srikanth Srinivasan
I have been taking piano lessons with Amy for over a month now and I have been thoroughly enjoying the experience! I was a little skeptical about the recorded video approach vs live lessons but after trying it for a month, I am finding it more valuable than live lessons. The portal is slick, easy to use and well organized, and Amy provides detailed feedback on the weekly submissions. I had taken lessons as a kid so I am not a beginner per se but I must say I have learned much more in just a month with Amy than I had learned growing up. Highly recommended and don't hesitate to give it a go!
Mark Brown II
It has been absolutely lovely!! My lesson plans are specific to my goals and technical abilities. I am able to choose songs that I want to learn and she is clear about what I should be learning during my weekly lessons. I feel super supported and the lines of communication are open which allows for lessons, and expectations, to be reasonable and flexible (since I am an adult student with a full-time job). She has made my return to piano playing such a pleasant process!
Beth Haywood
I'm only three weeks into my lessons with Amy at The Virtual Piano Academy and as a complete beginner, I am shocked at how much I have already learnt! The online program is designed so well and covers every little detail along the way, so I feel completely supported as a student, even though I am doing it on my own from my home. Amy is very supportive and really listened to my goals for piano and has tailored the lessons to my needs. I really enjoy the format of being able to work on the new material throughout the week at my own pace, revising things and rewatching the lesson videos as I need. At the end of the week it's so nice to receive feedback from Amy on how I am going, what I'm doing well and what I can do to improve on things I may be struggling with. I'm very grateful that I came across Amy and her Virtual Piano Academy.
Ellie R
I absolutely LOVE Virtual Piano Academy. Not only is Amy an amazing piano teacher, but despite being completely virtual, she finds a way to genuinely connect with her clients in a way that allows them to feel recognized and valued. Amy has done a wonderful job at creating a virtual experience for any level of piano player.
Adam B
I'd never go back to in-person lessons after my experience at Virtual Piano Academy. Our video-transfer lessons are just so much more efficient, convenient, a lot more detailed than an in-person lesson...and I'm learning faster (oh, and it's more fun!)
Victor S
I find my lessons with VPA better than in real life, because I can do it within my own schedule. The material available to me on the portal is comprehensive and Amy is extremely helpful, knowledgeable and communicative so I don't feel as though I'm lacking the face to face (in-person) contact.
Henry M
You're able to watch your feedback video and reflect on it more than a live session (where there would be pressure to fit everything into a set time).
We fuse video-learning with top-notch private tuition, so busy modern humans like you, can fit quality 1:1 piano lessons into your hectic schedule.
How Does Virtual Piano Academy Work?
More Nice Things Our Students Have Said
Tim Day
Amy helped me get back into playing piano after a 20 year hiatus. After only a year of guidance I have just sit my 5th grade AMEB exam and passed with flying colours! Amy even gave me great guidance helping me to compose one of my extra list pieces. Amy has helped me particularly with my expression and overall musicality. I used to be a very rigid player but Amy has helped me so much with my posture, muscle movement and tone. I would recommend Amy to any player who is looking to improve their technique and take their playing to the next level!
Sarah K
I learned more in my first lesson with Amy than I did over a whole term with my previous teacher. Amy has this amazing ability to take a complex musical concept I'm learning, break it down and explain it in a way that just makes sense. I get so much more out of each lesson!
Steve S
Amy continually demonstrates her deep commitment to my musical education. She has successfully brought me through a number of AMEB exams. I am always touched by Amy's passion for music and her personal attention to my progress.
Mary L
Thank you for being such an inspiration to me throughout the year. You are very gifted and I love learning with you.
Mia F
I love the flexibility Virtual Piano Academy gives me to learn online, at my own pace, but with the guidance of a real teacher.
Beth Haywood
I did not realize how in-depth VPA was. Initially, when I first stumbled upon the VPA website, I thought it would just be Zoom lessons, but I'm so glad it isn't.
Lenny T
I find the lesson portal very helpful so I can revert back to the videos and Amy's advice and explanations whenever I need. It's like Amy is there with me EVERY single time I practice.
Jacob W
Zoom lessons are too unreliable and glitchy, and if I can't make the lesson time, there's all that headache of having to reschedule. I don't have to worry about any of that at VPA. I just get on with practicing then submit my progress via videos any time on my chosen lesson day. It's so flexible, but so effective.
Kate G
The VPA website and lesson portal is fantastically easy to use and provides me with all the information I need. Filming my weekly videos and submitting them on the website is very easy to do. I can also contact my teacher during the week using the pop-up chat, so I always feel supported.
No Spaces Left
* We are currently full and not accepting any new enrolments. Check back here in future.
We only teach adults. Mature teenagers are welcome to book a free trial lesson, but please note, we don't offer lessons for children under 13 and our lessons are designed with adult-learners in mind

We currently teach a beginner student who is 74...so don't let age stop you!

Must be able to speak and understand English

We're based in Melbourne (Australia), but you can learn from any location, as long as you have access to an internet connected device that you can use in practice sessions

Must have a piano or keyboard to learn on

Any level. You may or may not have learned previously, and that's totally fine with us! We meet you at whatever level you're currently at

Complete beginners are welcome and encouraged. We actually love teaching adult beginners! 🌟

We're probably not the best fit for dabblers or casual "once every now and then" learners. We're for students who actually want to learn, and learn properly!

We focus on teaching classical and modern classical music, with an emphasis on learning the likes of Beethoven, Mozart, Chopin etc. But as part of your "well rounded musical training", you'll also learn to play chords and read chord-charts. However, please note that you won't be learning any Justin Bieber with us. If you're looking to bash out a few pop songs, we're probably not the right fit for you.
1:1 online lessons + mentorship with a real teacher, who will guide you, step-by-step, to help you achieve your goals, whether you're a complete beginner or returning to the piano after many years.

Amy Jørgensen is an award-winning Australian film music composer and pianist. Amy's unique style has been sought-after for collaborations on numerous well-known screen projects, including writing music for children's animation series Bluey (you may have watched this with your kids?!); beloved Aussie drama Home + Away; long-running TV drama series Winners + Losers and a slew of other films, games and TV shows for National Geographic, Netflix, 21st Century FOX, Nickelodeon and The Disney Channel.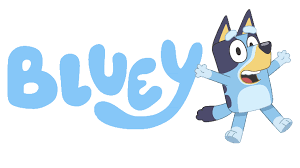 Amy has worked internationally on a number of projects, and has even worked with Hollywood film maker James Cameron (Dir. Titanic, Avatar) on his documentary Deepsea Challenge 3D, for which she was nominated for an Australian Academy Award (AACTA). Amy has also written music for the Melbourne, and Adelaide Symphony Orchestras; the Australian String Quartet, the Song Company and has even composed a fanfare for The Honourable Dame Marie Bashir AD, CVO (former Governor of New South Wales). Amy's latest piano album is soon to be released. You can hear a sneak peek of her performing one of her compositions, "Locomotive", below 👇
Amy is also a dedicated and experienced music educator, having taught piano and composition at some of Australia's most prestigious universities and schools.
Amy has a First Class Honours Degree in music from the Sydney Conservatorium of Music; has studied music composition in New York City (at New York University); Orchestration at Berklee College of Music, holds an Associate Diploma of Piano Performance (AmusA), and has completed a Master of Business (MBA).
Amy's unique style and warm personality make her a highly sought-after and much-loved teacher. Growing up in a small rural town with limited access to music resources and having to fight hard to pursue her musical aspirations, Amy is determined to pass on her knowledge, skills and industry experience to other aspiring musicians. Amy can't wait to be your new piano teacher 😀
"Locomotive"
Composed + Performed by Amy Jørgensen
We are a boutique international piano school, offering the world's finest private online piano lessons for adults. Our Founder + Head Teacher is Award-Winning Composer + Pianist, Amy Jørgensen. Have questions before booking a free trial lesson? Feel free to get in touch!