How Does Virtual Piano Academy Work?
We only teach adults. Mature teenagers are welcome to book a free trial lesson, but please note, we don't offer lessons for children under 13 and our lessons are designed with adult-learners in mind

Amy currently teaches a beginner student who is 67...so don't let age stop you!

Must be able to speak and understand English

We're based in Melbourne (Australia), but you can learn from any location, as long as you have access to an internet connected device that you/your child can use in practice sessions

Must have a piano or keyboard to learn on

Any level or style

Complete beginners are welcome and encouraged. We actually love teaching adult beginners! 🌟

We're probably not the best fit for dabblers or casual "once every now and then" learners. We're for students who actually want to learn, and learn properly!

Amy Jørgensen is an award-winning Australian film music composer and pianist. Amy's unique style has been sought-after for collaborations on numerous well-known screen projects, including writing music for children's animation series Bluey (you may have watched this with your kids?!); beloved Aussie drama Home + Away; long-running TV drama series Winners + Losers and a slew of other films, games and TV shows for National Geographic, Netflix, 21st Century FOX, Nickelodeon and The Disney Channel.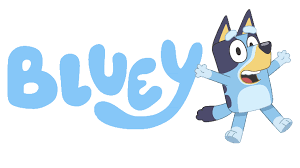 Amy has worked internationally on a number of projects, and has even worked with Hollywood film maker James Cameron (Dir. Titanic, Avatar) on his documentary Deepsea Challenge 3D, for which she was nominated for an Australian Academy Award (AACTA). Amy has also written music for the Melbourne, and Adelaide Symphony Orchestras; the Australian String Quartet, the Song Company and has even composed a fanfare for The Honourable Dame Marie Bashir AD, CVO (former Governor of New South Wales). Amy's latest piano album is soon to be released. You can hear a sneak peek of her performing one of her compositions, "Locomotive", below 👇
Amy is also a dedicated and experienced music educator, having taught piano and composition at some of Australia's most prestigious universities and schools.
Amy has a First Class Honours Degree in music from the Sydney Conservatorium of Music; has studied music composition in New York City (at New York University); Orchestration at Berklee College of Music, holds an Associate Diploma of Piano Performance (AmusA), and has completed a Master of Business (MBA).
Amy's unique style and warm personality make her a highly sought-after and much-loved teacher. Growing up in a small rural town with limited access to music resources and having to fight hard to pursue her musical aspirations, Amy is determined to pass on her knowledge, skills and industry experience to other aspiring musicians. Amy can't wait to be your new piano teacher 😀
Limited Spaces Left
Only 3 enrolment spots left to learn with Amy. Book a free trial lesson today so you don't miss out.
For more information about your tech set up (and other recommended and optional equipment), please click the button below.
We have a library of helpful articles about everything we do here at Virtual Piano Academy. Click on the pop-up chat window and use the "Find your answer now" function to search our library, or click the link below. We recommend browsing through these resources so you get a better idea of what to expect as a student of the Virtual Piano Academy. If you still can't find the answer to your question, create a "New Conversation" in the popup window and send us a quick message. We'll reply within 1-3 business days.