What Do You Get + What Do You Learn Each Week for Your Lesson Fee?

Click on the little question mark icons to find out more about each lesson activity 👇

We are a boutique international piano school, offering the world's finest private online piano lessons. We make it possible for busy modern humans to learn 1:1 with a world-class teacher, without ever leaving home.
Lesson Fee Summary
All prices are in Australian dollars, but you can pay for lesson fees in any currency.
AUD$50/week for beginners (students learning for less than 2 years).

AUD$75/week for intermediate (students learning between 2-4 years). Required for students doing Grade 1-3 exams.

AUD$99/week for advanced (students learning for 4+ years). Required for students doing Grade 4+ exams).

If you're a complete beginner but are keen to accelerate your learning, you are welcome to select the $75 or $99 options. Likewise, if you're an intermediate student but are happy to take things slower, you can select the $50 option (unless doing exams). These 3 payment tiers of $50/$75/$99 provide you with tuition that is equivalent to 30/45/60-minute lessons.

However, if you're preparing for Grades 1 - 3 (AMEB), you'll need to be on the $75/wk plan.

If you're preparing for Grades 4 - 8 (AMEB), you'll need to be on the $99/wk plan.

Paid via credit card on the Virtual Piano Academy website, using our secure 3rd party payment processor, Stripe.

All prices are in Australian dollars, but you can pay in any currency. We have a number of international students, learning with us across 4 continents (paying for lessons in all sorts of currencies), so you're in good company! Our lesson prices roughly convert to US$35/$53/$72 and £25/£39/£51. Check the current currency conversion rates for exact amounts.

If you're not enjoying lessons, you're not locked in for the year, term or a set number of lessons. You can quit at any time (with one billing cycle's notice).

Lesson fees are charged monthly (not upfront for an entire term or set number of lessons like most teachers charge).

Amy Jørgensen is an award-winning Australian film music composer and pianist. Amy's unique style has been sought-after for collaborations on numerous well-known screen projects, including writing music for children's animation series Bluey (you may have watched this with your kids?!); beloved Aussie drama Home + Away; long-running TV drama series Winners + Losers and a slew of other films, games and TV shows for National Geographic, Netflix, 21st Century FOX, Nickelodeon and The Disney Channel.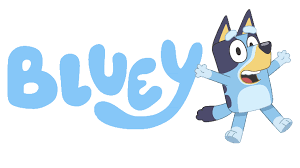 Amy has worked internationally on a number of projects, and has even worked with Hollywood film maker James Cameron (Dir. Titanic, Avatar) on his documentary Deepsea Challenge 3D, for which she was nominated for an Australian Academy Award (AACTA). Amy has also written music for the Melbourne, and Adelaide Symphony Orchestras; the Australian String Quartet, the Song Company and has even composed a fanfare for The Honourable Dame Marie Bashir AD, CVO (former Governor of New South Wales). Amy's latest piano album is soon to be released. You can hear a sneak peek of her performing one of her compositions, "Locomotive", below 👇
Amy is also a dedicated and experienced music educator, having taught piano and composition at some of Australia's most prestigious universities and schools.
Amy has a First Class Honours Degree in music from the Sydney Conservatorium of Music; has studied music composition in New York City (at New York University); Orchestration at Berklee College of Music, holds an Associate Diploma of Piano Performance (AmusA), and has completed a Master of Business (MBA).
Amy's unique style and warm personality make her a highly sought-after and much-loved teacher. Growing up in a small rural town with limited access to music resources and having to fight hard to pursue her musical aspirations, Amy is determined to pass on her knowledge, skills and industry experience to other aspiring musicians. Amy can't wait to be your new piano teacher 😀
---
"Locomotive"
Composed + Performed by Amy Jørgensen
We are a boutique international piano school, offering the world's finest private online piano lessons for adults. Our Founder + Head Teacher is Award-Winning Composer + Pianist, Amy Jørgensen. Have questions before booking a free trial lesson? Feel free to get in touch!
Limited Spaces Left
Only 3 enrolment spots left to learn with Amy. Book a free trial lesson today so you don't miss out.
Can I do lessons fortnightly?

No. We do not offer fortnightly lessons. In the past, Amy has taught fortnightly lessons to a few students, but these students rarely did well. They lost motivation easily; they found it hard to remember things; they progressed at a MUCH slower rate than is acceptable and in the long-run, they simply wasted their time and money. Students who commit to ongoing weekly lessons benefit FAR more; they progress exponentially faster; they retain knowledge more easily and they achieve much better results in their playing confidence, their understanding of music and their exam marks!

Can I get a refund if I don't like Virtual Piano Academy?

Unlike most traditional teachers who charge up-front for a whole 10 week term, we charge on a per-month basis. We spend a lot of time curating and preparing your (or your child's) lesson plans, games, videos and resources weeks in advance, so once you have made payment for your upcoming month, no refunds can be given. However, you can cancel lessons at any time with one billing cycle's notice.

Does Virtual Piano Academy offer discounts?

No. Our price reflects the quality of our teachers, the feedback and education you receive and the additional learning resources that are created and tailored to you and your goals.

What about discounts for multiple people from one family?

No. Our lesson prices cover feedback, support and tuition time for ONE student, regardless of how many relatives they have at Virtual Piano Academy.

What is the Weekly Showcase?

Think of this like your piano lesson day in the real world. Except you don't have to physically attend a lesson. But all your week' practice leads up to this day. You video record yourself playing a number of things from that week's practice (a list of things you need to perform will be listed for you each week). You will be marked out of 100 for each Weekly Showcase, which will be added to your monthly Progress Report. You can choose which day you'd like your Weekly Showcase to be due each week (Sunday - Thursday).

What if I submit my Weekly Showcase late (or not at all)?

Your video must be uploaded by 11:59pm (Australia/Melbourne [GMT+10] time) on your chosen lesson day. If it is sent after this, it is considered late, and your teacher won't provide feedback on it. If you live in a different timezone, you will need to submit your video by 11:59pm Australia/Melbourne time, so that might mean 7pm the day before in your timezone (so please check the timezone conversion).

Can I do a weekly Zoom or Skype lesson instead of uploading a Weekly Showcase video?

No.

Will I learn from Amy, or another teacher?

Your teacher is hand-picked for you by Amy, based on your level, your goals and your personality. All of our teachers are world-class (and highly respected) musicians, and all of them have many years' teaching experience on top of their professional musical portfolios. Amy still oversees everything, and checks in with your teacher regularly about your progress. Amy also creates a lot of the learning resources inside Virtual Piano Academy, and composes heaps of the music you will learn in the Pre-Grade levels. Amy designs all the lesson plans, teaching methods and educational tools on the website. She also does a lot of behind-the-scenes work to ensure that Virtual Piano Academy runs smoothly, and that you have the best possible learning experience.

Can I choose which teacher I am placed with?

The teacher you are placed with will be based on your level and your musical style. Our aim is to place you with the teacher that is best suited to your musical needs. All our teachers are world-class, highly trained, award-winning musicians, so whoever you're placed with, you are in the best musical hands possible! If you have an issue with your teacher once you've begun lessons, you can apply to change.
Do I have to buy my own sheet music/music books?

Yes. You are required to pay for and purchase any music you wish to learn, and have a copy of it yourself. Sheet music and music books are not included in your lesson fees. Legally, any copyrighted material you wish to use must be purchased by you. We don't want anyone getting in trouble for breaking the law. We can recommend legal websites where you can download music, and link you to music stores where you can buy grade books etc in due course. We also have our own music library, that all of our students can access (and use/download sheet music) for free.

Do I need to pay for piano grade exams?

Yes. Any internal or accredited piano exams you wish to enrol in, will incur an additional fee. Exams are held externally through an accredited examinations board (such as the Australian Music Examinations Board). They have their own fees for each grade, which need to be paid upon enrolling for an exam. If you're interested in sitting for a piano exam, Virtual Piano Academy can enrol you on your behalf ($40 admin fee, which covers postage for your certificate). We also have the option of sitting for Internal Exams. Find out more about exams on our Help Centre.

What happens if my credit card payment fails?

Your credit card will be charged on the 15th of every month for your continued access to your teacher and website resources. Please make a note of this in your diary, and ensure you have adequate funds available for when your monthly payment is due. If your credit card payment is unsuccessful, you will automatically lose access to Virtual Piano Academy (you won't be able to log on) and your student enrollment will be marked as expired. If your credit card payment is unsuccessful, we will attempt to automatically re-charge your card 4 more times within 1 week from the date of the 15th. You will receive email notifications from us informing you of a credit card payment problem, giving you the opportunity to address the issue. If the issue is addressed during these credit card re-attempts and payment goes through as successful, your access to Virtual Piano Academy will be restored, and your account will not be marked as 'expired' any longer. You can continue as normal.

Do I need to have a piano to take lessons at the Virtual Piano Academy?

Yes! Seems like a silly question, but we've been asked it many times before! Depending on your current level, the type of piano required may vary. At the absolute minimum, your piano (or digital piano) must be full size (88 notes), with weighted keys and have a sustain pedal. If your piano is not full size, it is still possible to begin lessons, but you will have to modify some lessons (and you will probably have to take some pieces off your wish-list). If you don't currently have a full-size piano, you should aim to get one within the first 6 months of lessons. Students at Grade 5+ level, ideally should be learning on an acoustic piano (not a digital piano), unless your digital piano is fully weighted and touch responsive.

Can I become a student if I'm paying in a different currency?

You can still take lessons with us, and pay us with your international credit card/debit card. All international payments (from students who live outside of Australia and who don't have an Australian bank account) will be converted from your local currency to Australian dollars at the conversion rate on the day of your transfer. This will obviously affect the amount you pay in your local currency and will mean that the payment you make for your lessons each month is likely to vary according to exchange rate fluctuations. $217 Australian dollars might equate to $155.28 US Dollars one month and $141.42 the following. You will see the name "VIRTUAL PIANO ACADEMY" on all your bank statements, so you know which payments you have made to us. International payments may incur a currency conversion fee, which will depend entirely on your bank and their specific international conversion fees. It's usually only a small fee, worth a couple of dollars. If you're worried about this, contact your local bank to find out what they are charging you for currency conversion.

How do I make my lesson payments?

All lesson fees are to be paid via a monthly recurring payment via credit or debit card on our website. No cash payments, cheques, wired funds, bank account transfers or payments via hugs are accepted.

How we calculate monthly payments

We charge $217/month (beginners); $325/month (intermediate) and $429/month (advanced). You're probably thinking, if lessons are say, $75/week, shouldn't my monthly bills be $75 x 4 = $300? In a perfect world, where the modern calendar was made up of months that had exactly the same number of days in each, then yes, this would be true. But each month is actually made up of a different number of days. Some months have 30 days, some have 31 days, some have 28 days, and some months even have 5 weeks! Because we charge you monthly (and not weekly), we need to account for the differences in the number of days in each month. It's not possible just to take $75 and times it by 4, because there aren't 4 even weeks in each month. We use a solution that is common across many businesses using regular monthly payments, including Real Estate agents and workplaces paying employee salaries. The solution is to take your weekly lesson fee ($50/$75/$99) and times it by the number of weeks in the year. So, $75 x 52 = $3,900. Charging you that much up-front in one go for a whole year wouldn't be very nice, so in order to break it down into monthly payments, we divide this by 12 (the number of months in the year) = $325/mth. This now takes into account all those uneven months, and evens the payment out equally across 12 months! But don't worry...if you're not enjoying lessons, you're not locked in for the year. You can quit at any time (with one billing cycle's notice).

Our subscription billing model

Lets say you get to the end of your monthly billing cycle and you tally up how many Weekly Showcase videos you've submitted that month...and you've only submitted 3, not 4. You start to think "Why am I paying the same fee this month when I've received less tuition?" In a perfect world, where the modern calendar was made up of months that had exactly the same number of days in each, then yes, you would have a case for being ripped off! But each month is actually made up of a different number of days. Some months have 30 days, some have 31 days, some have 28 days, and some months even have 5 weeks! So if you've only received 3 feedback videos this month, there's a good chance you'll receive 5 in a future month! Our billing model is also different to traditional lessons, where you pay up-front for 10 lessons in a term. We don't charge you "per video lesson"...we are charging you a monthly subscription to grant you ongoing access to all the resources on our website, which includes however many video-lessons fall within that month. We're not charging you on a per-video-lesson basis. We will not give refunds or provide additional video feedback if you decide to start tallying these up. That's not how our payment model works. Think of it like a Netflix subscription. You pay monthly to access all the content on that site. It's the same with Virtual Piano Academy. You pay a monthly fee to access everything on our Site, and you receive personalised video feedback once a week (despite where that falls in the billing cycle).

Cancelling lessons

You can leave Virtual Piano Academy at any time, with one monthly billing cycle's notice. For example: if you cancel lessons on the 12th of March, you will be charged on the 15th of March for one more month of lessons. Your lessons (and access to the website) will cease on April 15th, and your credit card will no longer be charged. If you cancel after you have already made payment for the month (say, on the 17th of March), your credit card will still be charged again on the 15th of April (for one more billing cycle), and you will cease lessons (and your payments will stop) on the 15th of May. Please take this into account when cancelling lessons.
We've written close to 100 helpful articles that walk you through everything you need to know about becoming a student with us...from piano exam fees, to what happens if you're sick on your lesson day to what happens if your credit card payment fails one month. Answer all your money questions and find out more about how Virtual Piano Academy works by browsing and reading our helpful articles.